One of the reasons for replacing old windows is reducing heat transfer and improving soundproofing. Conventional wooden frames tend to have poor insulation, leading to higher HVAC costs. Modern window technology can reduce heating and cooling bills, make your house comfortable year-round, and minimize your carbon footprint. Keep reading to find out everything you need to know about high-efficiency windows.
Factors Affecting Window Energy Efficiency
While most modern windows provide better insulation than conventional wooden windows, the degree of energy efficiency depends on multiple factors. Let's take a closer look at each one.
Glass plays a vital role in heat insulation. Traditional single-pane glass windows can't prevent heat from escaping a home in winter and won't keep the home cool in summer. Dual or triple-pane glass maximizes window energy efficiency, preserving comfortable temperatures inside the house. Triple glass glazing is suitable for all sliders and hung windows. It not only prevents incremental heat accumulation but also improves glass durability and prolongs window lifespan.
For maximum insulation, the space between glass panes can be filled with argon gas that effectively reduces thermal transfer by up to 50%. Argon can be used in any window regardless of the climate, helping to maintain cool temperatures inside in summer and warm ones in winter. However, argon-filled windows must always be installed by a trustworthy company to prevent gas leaks. While insufficient argon leakage isn't dangerous for humans, it may lead to condensation build-up between the glass panes.
Another way to improve window energy efficiency is low emissivity glass coating. Any glass can be coated with a low-emissivity layer to block sun radiation and maintain a comfortable temperature indoors.
The biggest advantage of low-emissivity coating is versatility. Homeowners can choose a specific low-emissivity glass coating for each window depending on its placement. A triple-layer low e-coating applied to the outer side of the glass helps to maintain cooler temperatures indoors and block the sun's radiation. This option is ideal for homeowners residing in warm regions and struggling from intense heat.
On the other hand, if the homeowners would like to make their house warmer, e-coating can be applied to the inner side of the window. This will prevent heat from escaping and, consequently, reduce heating bills.
Correct window installation is key to effective insulation. The windows must be properly levelled and installed without gaps to prevent air infiltration and ensure correct mechanism operation. Professional installations are always worth the money for homeowners wishing to reduce HVAC and window maintenance costs.
Window frame material and construction significantly impact window energy efficiency. Aluminum and vinyl window frames provide better insulation than conventional wooden frames. However, like any metal, aluminum naturally conducts heat and cold and therefore isn't as energy effective as vinyl.
Vinyl window frames are thicker than wooden or aluminum frames, thus offering effective heat insulation and excellent durability. Window Experts vinyl frames are 7-10% thicker than average vinyl frames on the market, providing ultimate rigidity suitable for the largest structures and better heat retaining.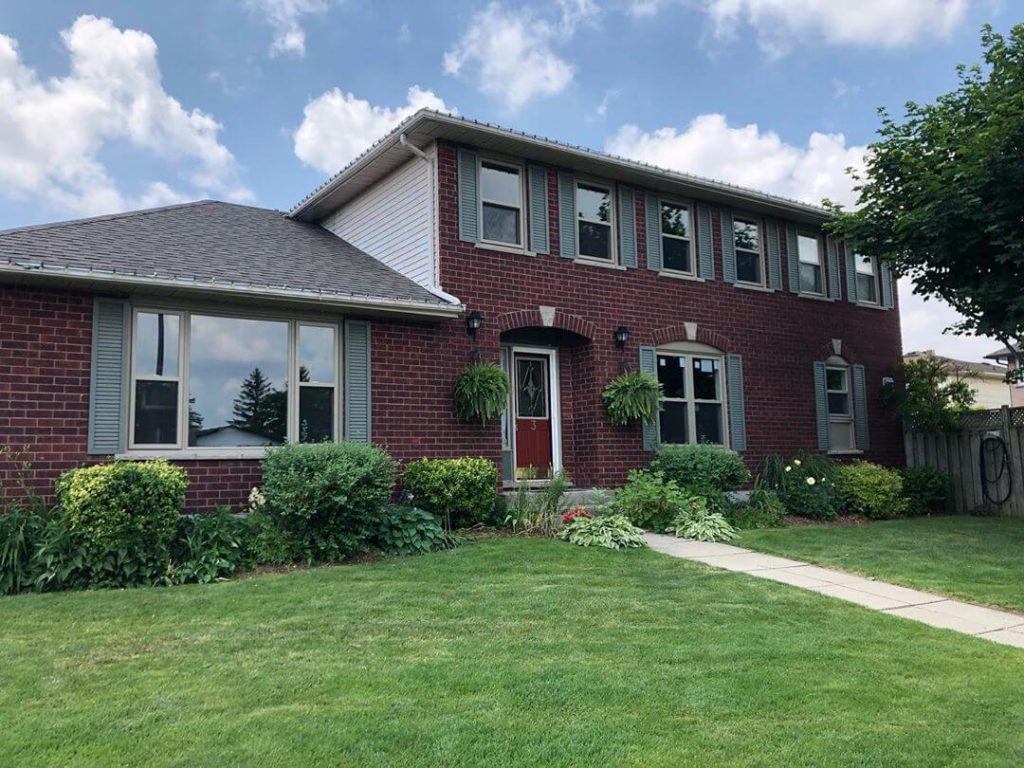 A multi-chamber vinyl frame construction guarantees thermal comfort year-round. The internal web of vinyl chambers blocks air movement inside the frame and prevents convection currents from forming condensation. Air trapped inside the frame serves as a natural insulator, improving window energy efficiency. Furthermore, such construction improves frame rigidity compared to single hollow chamber vinyl frames.
Energy Efficient Window Cost
The initial installation price of high-efficiency windows is higher than that of conventional windows, though it's a wise long-term investment. The average nationwide price of high-efficiency windows is $500-$800 per window, excluding labour costs. The price can fluctuate depending on the chosen insulation type, the number of panes, e-coating type, window size, and construction complexity.
According to the Office of Energy Efficiency and Renewable Energy (EERE) data, uninsulated windows drive about 30% of total residential HVAC energy use. Therefore, high-efficiency windows can help homeowners save about 25-30% on energy annually. Homeowners spending $200 on average on energy bills monthly can save about $700 a year by replacing their old windows for better-insulated construction. Savings can be higher depending on the region, climate, energy rates, and window type.
Furthermore, high-efficiency windows can significantly increase house resale value. A new set of vinyl insulated windows can add upwards of $12,000 to the home selling price on average. The initial price of window replacement isn't high considering all the savings and increase in property value.
How to Choose Energy Efficient Windows
When choosing high-efficiency windows, look for windows certified by Energy Star. It is a voluntary program organized by the U.S. Environmental Protection Agency and helps promote a reduction in energy usage and costs to preserve the climate. Windows must meet or exceed the government's energy performance standards to receive the Energy Star certification badge.
All Window Experts vinyl windows are Energy Star-rated to guarantee excellent thermal performance and provide great savings. Our high-efficiency windows are engineered to maintain a comfortable temperature in your home year-round, no matter how nasty the weather is outside.
Who Will Benefit From High-Efficiency Windows?
Every homeowner would like to reduce energy consumption and make their home more comfortable. However, some homes benefit from high-efficiency window installations more than others. The savings can significantly outweigh the expenses for homeowners residing in coastal areas or regions with extreme climates. If you're struggling to keep your home warm during a rough Canadian winter, chances are your windows will need additional insulation.
A home's energy audit can help determine how big of an impact window replacement may have on your energy consumption. During the audit, a technician will assess all windows in the house to define the required improvements. In some cases, an entire window structure may need a replacement, while others may only need a layer of e-coating to sufficiently make an impact.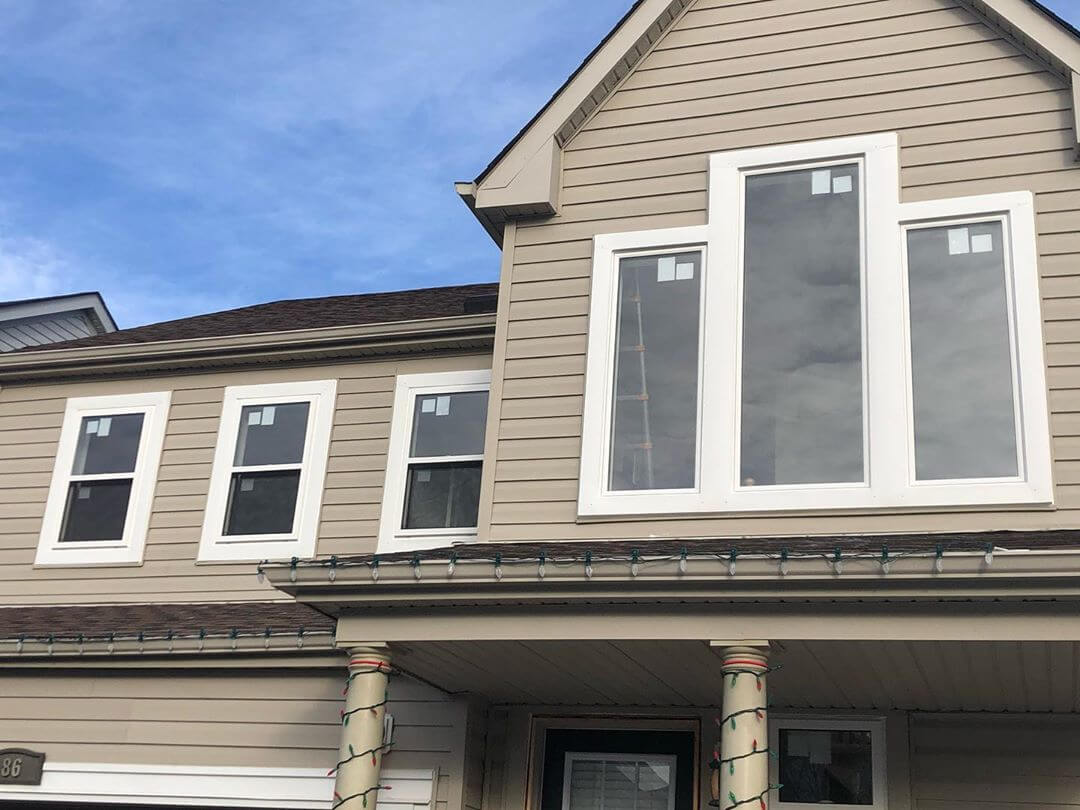 Windows Experts professionals are happy to help you choose the best window type and insulation method for your home. Don't pay a fortune in HVAC bills due to old, poorly insulated windows. Contact us for a free consultation on how to upgrade your windows to maximum efficiency.