We bring over 50 years of combined experience designing and installing fiberglass exterior doors. We have single doors, double doors, terrace doors and other configurations. We deliver and install custom fiberglass doors on time and for all budgets.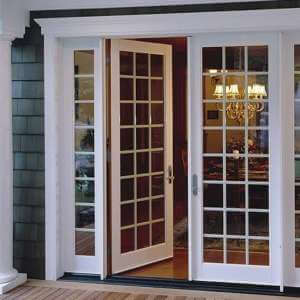 BENEFITS OF FIBERGLASS DOORS
Fiberglass doors are durable, highly insulating and strong exterior doors. They are an excellent substitute for wood, being more weather resistant and customizable. Our line of fiberglass doors look remarkably like wood too.
Up to 7X more insulating than wood
Fiberglass doors do not rust or crack, scratch or dent
Strong fiberglass panels offer excellent security
Wide selection of finishes and colors
Maintenance-free and energy efficient
Our customers can choose from a variety of styles, finishes and configurations. We have exterior doors that are perfect for any aesthetic and entrance.
Pane texture and color
Embossments
Glass inserts and designs
With or without sidelights
Frame colour and style
Choice of wood grain
Insulation options
Factory or stain paint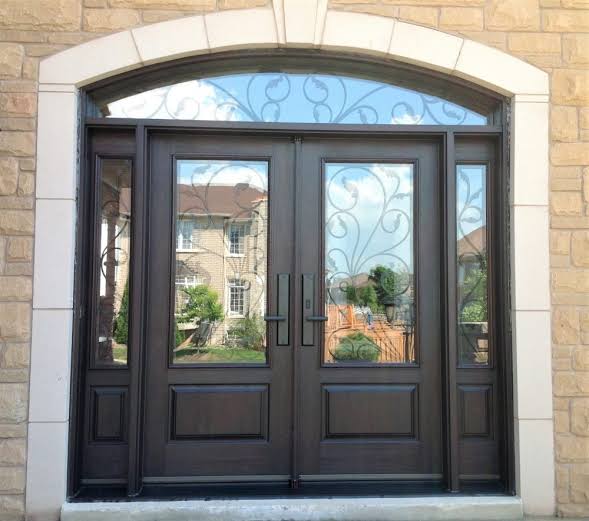 WHY CHOOSE THE WINDOW EXPERTS
We guarantee quality fiberglass doors and installation every time. We help homeowners design quality exterior fiberglass doors. The Window Experts' doors and installation come with long term warranties.
Insured and licensed installer
Guaranteed customer satisfaction
Expert technicians and installers
Quick delivery times
Licensed and insured company
TYPES OF FIBERGLASS DOORS
Fiberglass entrance doors
Patio doors and other exterior doors
Standard insulating doors
Traditional or contemporary doors
At The Window Experts we are constantly working with manufacturers to find new building materials for doors that offer the best insulation. Our door design, construction and installation are puzzle pieces to creating a highly energy efficient space.
To reduce our carbon footprint, our doors are manufactured ethically at state-of-the-art facilities. Our processes ensure minimum waste, long-lasting performance and clean manufacturing. Speak to us about responsibly recycling your old doors.